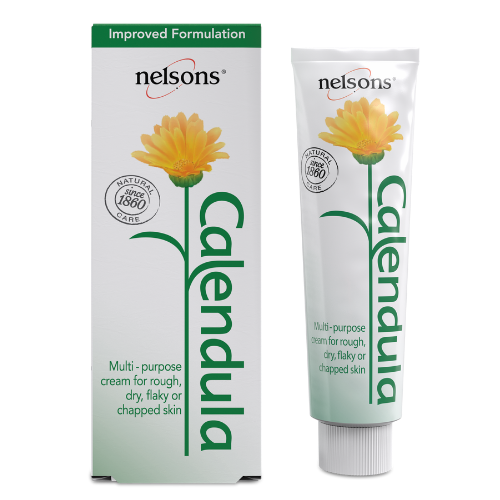 Suitable for the whole family!
Skin balm
Nelsons® Calendula cream is carefully formulated with the purest extracts of the Calendula plant (Marigold), known for its multiple benefits on skin health. The cream has been created to moisturize and soothe the skin.
Active ingredients
Calendula officinalis (Calendula) extract
Before use, open the sealed tube using the sharp tip at the top of the cap. Apply sufficient amount of the cream to the desired area, as often as necessary. Nelsons® Calendula cream is not greasy, easy to apply and rapidly absorbed. Suitable for use on dry, rough, chapped skin for the face, hands and body.
Free from
Nelsons® Calendula cream does not contain parabens and fragrances.
Content
50ml
Precautions
Make sure the product is sealed before use. Do not use the product after the expiration date. Do not use the product in an open wound. Avoid eye contact. If the product comes into contact with the eyes, rinse immediately with water. Not intended for ingestion. FOR EXTERNAL USE ONLY. Store in a cool, dry place (up to 25oC) out of sight and reach from children.