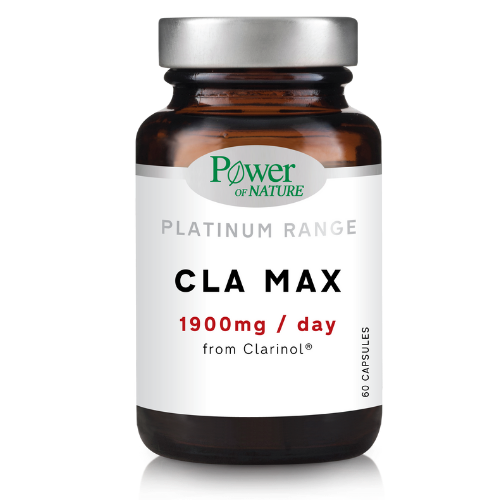 1900mg pure CLA per daily dose!
CLA MAX contains CLARINOL® A-80, a free fatty acid mixture high in isomers of Conjugated Linoleic Acids (CLA) made from natural safflower oil. It attributes 80% pure CLA, containing its two main isomers (c-9,t-11 & t-10,c-12 CLA), as found in nature, in a 50:50 ratio.
Active ingredients per capsule
CLARINOL® A-80 (Conjugated Linoleic Acid) 950 mg.
Adults
Take 2 capsules per day, either both of them in one dose or separately in two doses, preferably after a meal, as a food supplement.
Free from
Sugar, gluten, lactose, preservatives, artificial colours.
Content
60 capsules
Do not exceed the recommended daily dose. Food supplements should not be used as a substitute for a balanced diet. This product is not intended to prevent, treat or cure human disease. Consult your doctor if you are pregnant, nursing, taking medication or facing health problems.
Notification Number of NOM (National Organization for Medicines): 28038/24-03-2021
The product is not subject to licensing procedure