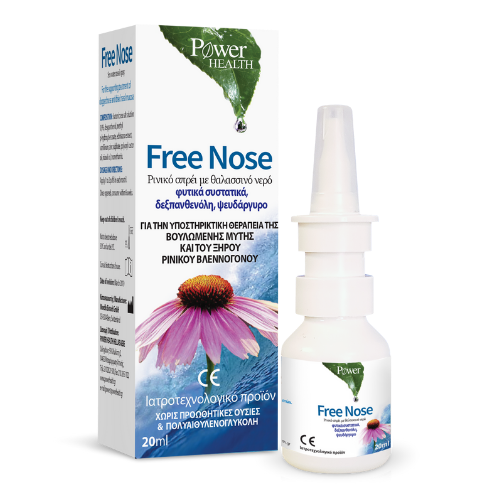 Triple alliance, with sea water, echinacea and zinc
Nasal spray with sea water, echinacea and zinc. It cleanses, relieves and protects the nasal mucosa from colds and irritations.
Echinacea is a well-known plant that is traditionally used all over the world especially during the winter.
Zinc is a trace element that contributes to the normal function of the immune system and to the protection of cells from oxidative stress.*
*Official claims by the European Food Safety Authority (EFSA).
Active ingredients
Isotonic sea water, Zinc, Echinacea extra
Spray once or twice into each nostril, several times a day.
Suitable for adults and children over 2 years old.
After opening, the device can be used for 6 weeks.
Free from
Propellant aerosols
Content
20mL
Pregnancy / Breastfeeding
During pregnancy and breastfeeding do not take anything, unless recommended by your doctor.