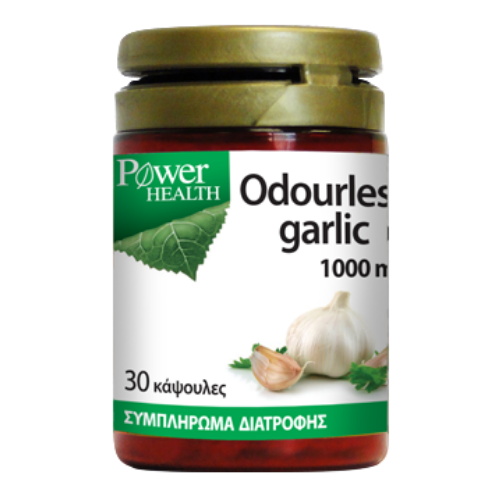 Food supplement with odorless garlic capsules that offer all the benefits of garlic without the taste or effect on breathing. Concentrated oil of fresh garlic was used.
Each capsule contains on average 2mg odorless garlic oil equivalent to 1000mg garlic and it provides 700mcg alicin.
Adults
take 1 capsule per day after a meal
Content
30 capsules
Seal carefully after use. Keep in a cool, dry place (up to 25 οC), out of sight and reach of children. Keep the product away from heat, light or humidity. Do not exceed the recommended daily dose.  Food supplements should not be used as a substitute of a balanced diet. This product is not intended to prevent, treat or cure human disease. Consult your doctor if you are pregnant, nursing, taking medication or facing health problems.
Approval Number of NOM (National Organization for Medicines): Δ241/93