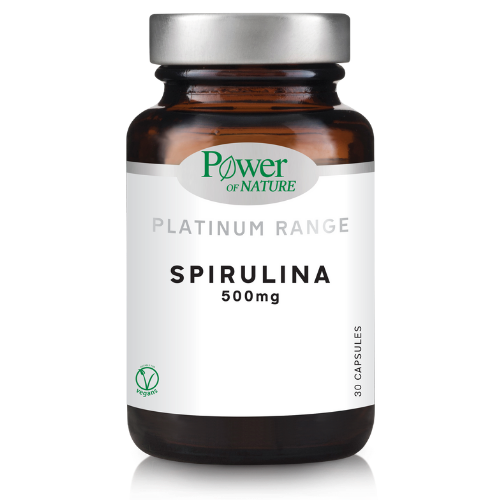 Greek organic certified spirulina
Food supplement
Spirulina is a type of edible algae with a blue-green colourr, which is due to the presence of phycocyanin, a compound with antioxidant properties. It is a nutritional ingredient with a high content in proteins, vitamins, minerals, trace elements and polyunsaturated fatty acids. The spirulina contained in the product is organically certified and produced in Greece.
Active ingredients per capsule:
Spirulina 500mg
Spirulina contains phenylalanine
Take 1 capsule per day, preferably along with a meal, as a food supplement or according to your doctor's directions.
Free from
Sugar, gluten, lactose, preservatives, artificial colours.
Suitable for vegans
Content
30 capsules
Seal the bottle carefully after use. Keep in a cool, dry place (up to 25οC), out of sight and reach of young children. Keep the product away from heat, light or humidity. Do not exceed the recommended daily dose. Food supplements should not be used as a substitute for a balanced diet. This product is not intended to prevent, treat or cure human disease. Consult your doctor if you are pregnant, nursing, taking medication or facing health problems. Not to be consumed by people suffering from autoimmune diseases and phenylketonuria.
Notification Number of NOM (National Organization for Medicines): 27629/21-03-2023
The product is not subject to licensing procedure